Welcome to the EoL Carbon Credits shop
Supporting the welfare of smallholder farmers by providing additional income to compensate for their climate actions
The purchasing transactions are managed by the Carbon Footprint Center The wide-ranging impacts of climate change are adversely affecting millions of smallholder farmers around the globe, with farmers in Africa suffering the worst of these impacts. Rise in temperatures and extreme weather events, combined with a sharp increase in pests and diseases, are putting the very livelihoods of these farmers at risk.

Much more investment will be needed to provide farmers with the skills and the finances they need to adapt to the changing climate. The Egyptian Biodynamic Association developed the 'Economy of Love (EoL) standard and carbon scheme' to help actively contribute to climate change adaptation and mitigation. This standard uses the internationally recognized UNFCCC model to measure how much CO2 is emitted on EoL-certified farms and how much carbon is sequestered.
To date, the EoL carbon scheme has helped motivate 2100 farmers in Egypt to plant more trees, increase compost production, improve soil fertility through regenerative agriculture, and promote the introduction of renewable energy on small-scale farms.
The Impact of One Carbon Credit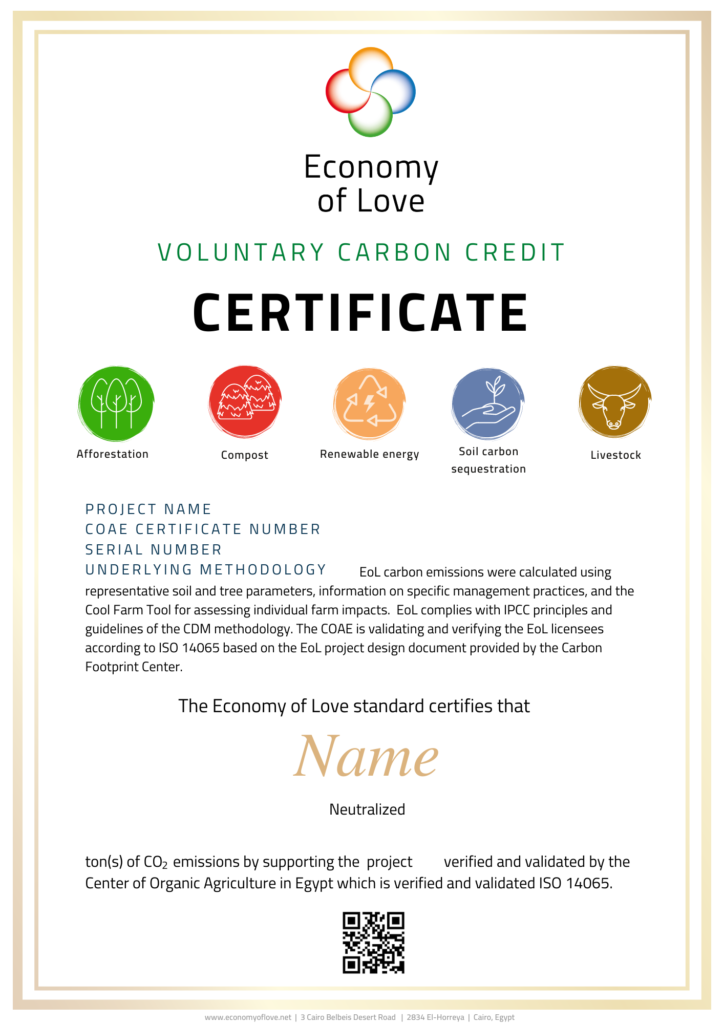 *The certificate will be sent to your email along with an invoice after the purchase
With 1 EoL Carbon Credit, you offset 1 ton of CO2e through: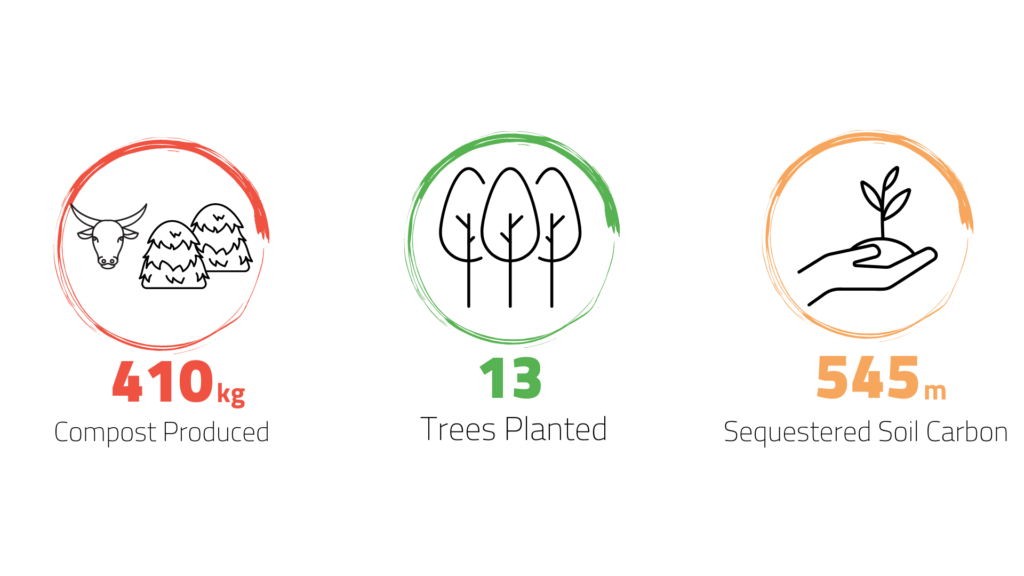 *The data shown are based on average numbers as an example only. Every farm has its mix for generating carbon credits.
*incl total VAT
*This price is set by the project developer